fichamento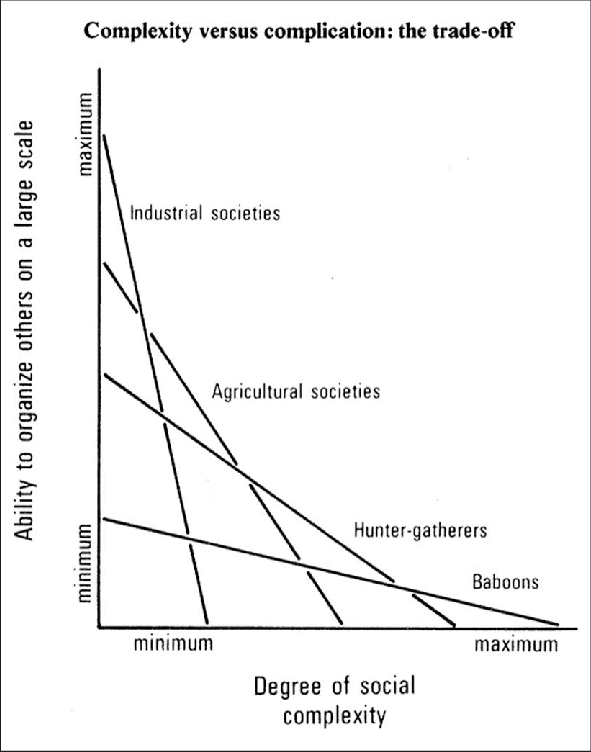 Redefinindo o vínculo social (Strum e Latour 1987)
STRUM, Shirley S.; LATOUR, Bruno. 1987. Redefining the social link: from baboons to humans. Social Science Information 26(4):783-802.
:::::::::: REDEFINING THE NOTION OF SOCIAL :.
OSTENSIVE vs. PERFORMATIVE:
In the last two decades this ostensive definition of society has been challenged by ethnomethodology (Garfinkel, 1967) and by the sociology of science (Knorr and Mulkay, 1983), especially of the social sciences (Law, 1986) and the sociology of technology (Latour, 1986a). In the light of these studies, the conventional distinctions between micro- and macro-levels become less clearcut and it is more difficult to accept a traditional definition of society. Instead, society is more compellingly seen as continually constructed or "performed" by active social beings who violate "levels" in the process of their "work". (Strum; Latour 1987:784)
OSTENSIVE 1: It is, in principle, possible to discover the typical properties of what holds a society together […], although in practice, it may be difficult (Strum; Latour 1987:784)
PERFORMATIVE 1: It is impossible, in principle, to establish properties which would be peculiar to life in society, although, in practice, it is possible to do so. (Strum; Latour 1987:785)
OSTENSIVE 2: These properties or elements are social. (Strum; Latour 1987:784)
PERFORMATIVE 2: A variety of elements or properties […] [,] not restricted to the purely social […] [,] contribute to the social link as defined by social actors. (Strum; Latour 1987:285)
OSTENSIVE 3: Social actors […] are in the society […] [,] they are only part of a larger society. (Strum; Latour 1987:784)
PERFORMATIVE 3: In practice, actors […] define, for themselves and for others, what society is (Strum; Latour 1987:785)
OSTENSIVE 4: Because the actors are […] only part of society, […] they can never see or know the whole picture. (Strum; Latour 1987:784)
PERFORMATIVE 4: Actors "performing" society know what is necessary for their success. (Strum; Latour 1987:785)
OSTENSIVE 5: With the proper methodology, social scientists can discover the principles of what holds society together, distinguishing between actors' beliefs and behaviour. (Strum; Latour 1987:785)
PERFORMATIVE 5: Social scientists […] are themselves "performing" society" […]. They may, however, have different practical ways of enforcing their definition of what society is. (Strum; Latour 1987:785)
OSTENSIVE DEFINITION OF THE SOCIAL LINK:
According to the traditional paradigm, society exists, actors enter it adhering to rules and a structure that are already determined. The overall nature of the society is unknown and unknowable to the actors. Only scientists, standing outside of society, have the capacity to understand it and see it in its entirety. (Strum; Latour 1987:785)
PERFORMATIVE DEFINITION OF THE SOCIAL LINK:
According to the performative view, society is constructed through the many efforts to define it; it is something achieved in practice by all actors, including scientists who themselves strive to define what society is. (Strum; Latour 1987:785)
GARFINKEL:
[S]ocial actors are […] active achievers of society. (Strum; Latour 1987:785)
FIRST INVERSE RELATIONSHIP CREATED BY THE PERFORMATIVE FRAMEWORK:
[T]he more active the actors, the less they differ from one another. […] [A]ctors are fully fledged social scientists researching what the society is, what holds it together and how it can be altered. (Strum; Latour 1987:786)
SECOND INVERSE RELATIONSHIP CREATED BY THE PERFORMATIVE FRAMEWORK:
[T]he more actors are seen to be equal, in principle, the more that practical differences between them become apparent in the means available to them to achieve society. (Strum; Latour 1987:786)
:::::::::: BABOONS: HISTORY OF IDEAS :.
DARWINIAN REVOLUTION (from pre-scientific chaos to scientific order):
It was the Darwinian revolution that initiated the modern scientific study of the behaviour and society of other animals. (Strum; Latour 1987:785)
SEX + DOMINANCE (1930s; laboratory studies) => MALE AGRESSION (1950s; field studies) => KINSHIP + FRIENDSHIP (1960s, 1970s; individualization methods) => SMART GENE (mid 1970s; sociobiology):
The socio-biological solution left moot the question of the proximate means by which society could be achieved. Smart gene calculators might be appropriate actors in an "ultimate" scenario but whole individuals coexisted, competed or co-operated as real participants in society. (Strum; Latour 1987:787-8)
SMART BIOLOGY x SOCIAL SKILLS:
If baboons are constantly testing, trying to see who is allied with whom, who is leading whom, which strategies can further their goals, as recent evidence suggests, then both baboons and scientists are asking the same questions. And to the extent that baboons are constantly negotiating, the social link is transformed into a process of acquiring knowledge about "what the society is". To put it in a slightly different way, if we grant that baboons are not entering into a stable structure but rather negotiating what that structure will be, and monitoring and testing and pushing all other such negotiations, the variety of baboon society and its ill fit to a simple structure can be seen to be a result of the "performative" question. The evidence is more striking in reverse. If there was a structure to be entered, why all this behaviour geared to testing, negotiating and monitoring […; 7 linhas de referências]? (Strum; Latour 1987:788)
HIERARQUIA como RESULTADO de uma BUSCA POR ESTABILIDADE RELACIONAL:
[H]ierarchies might develop […] as the provisional outcome of their search for some basis of predictable interactions. Rather than entering an alliance system, baboons performing society would be testing the availability and solidity of alliances without knowing for certain, in advance, which relationships will hold and which will break. In short, performative baboons are social players actively negotiating and renegotiating what their society is and what it will be. (Strum; Latour 1987:789)
:::::::::: SOCIAL COMPLEXITY AND SOCIAL COMPLICATION :.
THE INDIVIDUAL ACTOR and HIS PRACTICAL MEANS:
The performative paradigm suggests an important distinction. What differs is the practical means that actors have to enforce their version of society or to organize others on a larger scale, thereby putting into practice their own individual version of what society is.(Strum; Latour 1987:790)
BABOONS' RESOURCES (body + skills = complexity)
If actors have only themselves, only their bodies as resources, the task of building stable societies will be difficult. This is probably the case with baboons. […] [T]hey have no simple or simplifying means to decide these issues [group membership, group structure, group dynamics etc.] or to separate out one at a time to focus on. […] [E]ven age, kinship and kinship-linked dominance may be the object of negotiation at critical points […]. A profusion of other variables impinge simultaneously. This is the definition of complexity, "to simultaneously embrace a multitude of objects". […] [B]aboons live in COMPLEX societies and have complex sociality. (Strum; Latour 1987:790)
ETHNOMETHODOLOGY = PRIMATOLOGY:
A baboon is, in our view, the ideal case of the COMPETENT MEMBER portrayed by ethnomethodologists, a social actor having difficulty negotiating one factor at a time, constantly subject to the interference of others with similar problems. (Strum; Latour 1987:790)
RESOURCES DETERMINE STABILITY:
These limited resources make possible only limited social stability. […] Greater stability is acquired only with additional resources; something besides what is encoded in bodies and attainable through social skills (Strum; Latour 1987:790-1)
MATERIAL RESOURCES + SYMBOLS = COMPLICATION:
Something is "complicated" when it is made of a succession of simple operations. Computers are the archetype of a complicated structure where tasks are achieved by the machine doing a series of simple steps. We suggests that the shift from complexity to complications is the crucial practical distinction between types of social life. (Strum; Latour 1987:791)
MODERN SCIENCE = COMPLICATION = SIMPLIFICATION:
Modern scientific observers replace a complexity of shifting, often fuzzy and continuous behaviours, relationships and meanings with a complicated array of simple, symbolic, clear-cut items. It is an enormous task of simplification. (Strum; Latour 1987:791)
SOCIAL COMPLEXITY = RELATIVE POWERLESSNESS:
(Strum; Latour 1987:791)
HUNTER-GATHERERS
Here language, symbols and material objects can be used to simplify the task of ascertaining and negotiating the nature of the social order. Bodies continue their social strategies in the performation of society, but on a larger, more durable, less complex scale. Material resources and the symbolic innovations related to language allow individuals to influence and have more power over others thereby determining the nature of the social order. (Strum; Latour 1987:791-2)
AGRICULTURAL SOCIETIES:
[E]ven more resources can be brought to bear in creating the social bond. In fact, the social bond can be maintained in the relative absence of the individuals. […] [T]he performation of society is possible on a larger scale because negotiations at each step are much less complex. (Strum; Latour 1987:792)
MODERN INDUSTRIAL SOCIETIES:
Here individuals, are able to organize and "mobilize" others on a grand scale. […] By holding a variety of factors constant and sequentially negotiating one variable at a time, a stable complicated structure is created. Through extra-somatic resources employed in the processes of social complication, units like multinational corporations, states and nations can be constituted (Strum; Latour 1987:792-3)
FROM BABOONS (complex sociality) TO HUMANS (complicated sociality):
Starting with individuals who have little power to affect others, or enforce their version of society, or make a lasting social order, we encounter a situation where individuals employ more and more material and "extra-social" means to simplify social negotiations. This gives them the ability to organize others on a large scale, even when those others are not physically present. By using additional new resources, social actors can make weak and renegotiable associations, like alliances between male baboons, into strong and unbreakable units (Callon and Latour, 1981; Latour, 1986a). (Strum; Latour 1987:793)
:::::::::: THE EVOLUTION OF THE PERFORMATIVE SOCIAL BOND :.
PERFORMATIVE FRAMEWORK as SYMMETRIZATION (todos agem):
[I]t grants full activity to all social participants. (Strum; Latour 1987:793)
PERFORMATIVE FRAMEWORK as ASYMMETRIZATION (recursos para ação não são uniformemente distribuídos):
[N]ew asymmetries are introduced when we consider what practical means actors have to enforce their own definitino of the social bond and to organize other according to individual views of what society is. (Strum; Latour 1987:793)
SOCIAL as ASSOCIATION:
We can begin with the common definition of social – "to associate". But how does an actor make the social link hold? Some associations are weaker while some are stronger and longer lasting. […] [R]esources play a role in the construction of society and in social stability. (Strum; Latour 1987:793)
The performative framework we are advocating, in effect, gives back to the word "social" its original meaning of association. (Strum; Latour 1987:794)
SHRINKING MEANING OF THE SOCIAL (follow, enrolling, allying, sharing)=>(market, contract, scientific objetc):
Starting with a definition which is coextensive with all associations, we now have, in common parlance, a use that is limited to what is left after politics, biology, economics, law, psychology, management, technology and so on, have taken their own parts of the associations. Using this definitino we can compare the practical ways in which organisms achieve societies. (Strum; Latour 1987:794)