others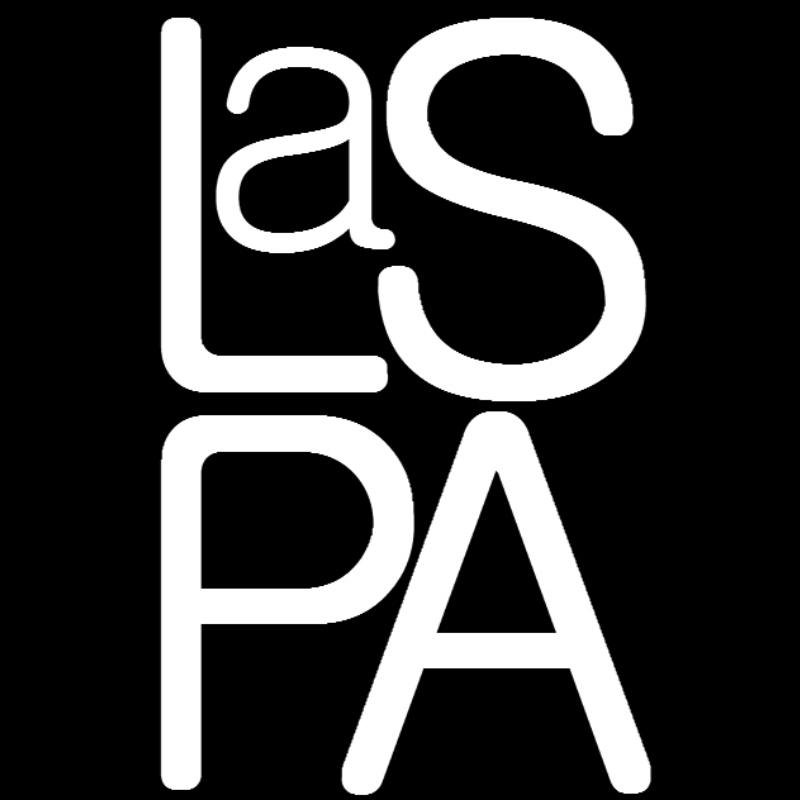 LaSPA? (homônimos)
Em dezembro de 2016 coloquei "Laspa" no Google e descobri que a antiga página deste laboratório só aparecia, para mim, depois das páginas de cinco Spas: La Spa (spa canadense, com staff 100% feminino); La Spa Naturale (localizado no Paihia Beach Resort & Spa Hotel, em Paihia, Nova Zelândia); La Spa de Peñasco (localizado em Puerto Peñasco, México); La Spa Il Salviatino (localizado em Florença, Itália); e La Spa (localizado dentro do Eldorado Resort Casino em Shreveport, Louisiana, EUA).
Busquei então a origem do termo "spa", e cheguei neste verbete de Wikipédia: "The word spa itself denotes 'fountain'. Some experts also suggest that the word 'spa' originated from the name of the Belgian town named Spa where a curative natural spring was discovered in the 14th century. Since medieval times, illnesses caused by iron deficiency were treated by drinking chalybeate (iron-bearing) spring water (in 1326, the ironmaster Collin le Loup claimed a cure, when the spring was called Espa, a Walloon word for "fountain").".
Mas isso não é tudo. Antes daquela página do LaSPA, apareciam ainda páginas de três salões de beleza: La Spa Nails (San Francisco, California, EUA); Ooh La Spa (Creed, Colorado, EUA); e L.A. Spa, Nail Bar, & Massage (mega-salão de beleza em Wyomissing, Pensilvânia, EUA). E de duas empresas que vendem banheiras de hidromassagem: L.A. Spas (empresa aparentemente sediada em Los Angeles); e La Spa (empresa estoniana).
E mais, aquela página também aparecia depois da página do Laspa Center for Leadership, sediado na universidade feminina SCRIPPS – The Women's College, em Claremont, California, EUA. Este centro foi batizado com o sobrenome do casal Eileen e Jude Laspa, que fez a doação original que fundou o centro. LASPA é aqui também o acrônimo de Leadership, Analysis, Scholarship, Public Service and Action.
Outras páginas que ainda aparecem antes desta aqui são: a da The Los Angeles Sheriff's Professional Association; a da Los Angeles School Police Association (California, EUA); a da associação francesa de proteção dos animais La SPA, que oferece abrigo a animais abandonados ("S.P.A." é aqui o acrônimo de: "Sauver Protéger et Aimer les animaux"); e o Instragram popular da esportista grega Katerina Laspa (Keep Up).
Curioso não?
ATUALIZAÇÃO 2021
Neste pandêmico abril de 2021, quando coloco "laspa" no Google, ainda aparecem no topo da busca, antes do antigo site deste laboratório: o spa "Laulasmaa Spa" (Estônia); e a página do Global Council of Sales Marketing (GCSM) dedicada ao prêmio "Latin American Sales Personality Award" (LASPA). No Google Images, aparece também um filtro solar da marca LaSpa.
Continua curioso, não?